Decks
Searching for a Proven Custom Deck Builder Near Danbury, CT?
Contact Us

for a Free Estimate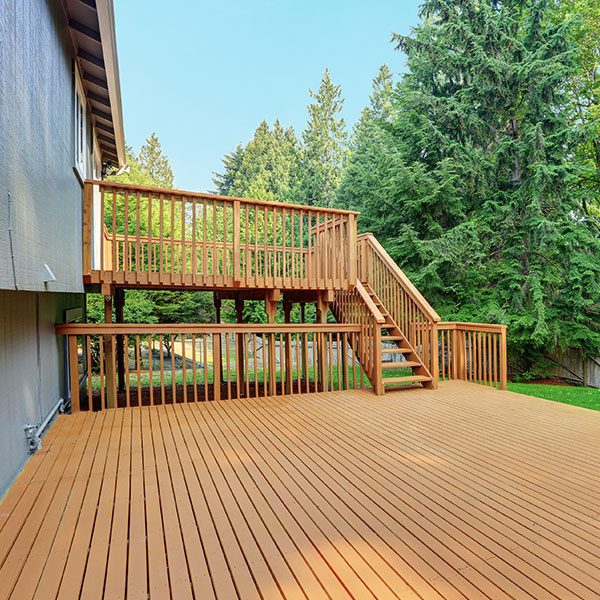 Custom Decks Are What We Do Best
Building great residential decks is our specialty at Araujo Decking. Our veteran team has designed and built custom decks of every size, from smaller decorative spaces to sprawling, multi-level decks perfect for entertaining extended family and friends. We're able to use a wide selection of materials to complete our projects, from standard, treated wood varieties to composite decking selected for enhanced longevity and durability. Araujo Decking is well versed in working with homeowners, general contractors and landscapers, and we're able to finish the entire build faster and more accurately than ordinary carpenters.
Taking Pride in Every Project
Finished work often speaks volumes about a contractor, and at Araujo Decking, we're proud of the decks we've completed across Brookfield, Danbury, Bethel, New Milford, Fairfield, New Fairfield, Ridgefield, Newtown, Southbury, and beyond. We've worked with a wide range of homeowner budgets to build the perfect living space, helping clients maximize their property investment while delivering a superior standard in quality craftsmanship that homeowners, contractors and landscapers love. Best of all, our team is easy to work with and dedicated to helping your enterprise meet project deadlines while staying within the budget. Experience better outdoor living spaces with professional help from Araujo Decking today.